Ruth S. - Patient, Experienced Tutor for Prof'l Development and MS Office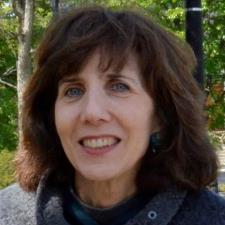 $50 / hr
Evanston, IL
10 miles Travel Radius

In-person + Online
I am fortunate to be earning my living by doing the work I love!

I am an independent employee training and development consultant. I train in corporate America working with small-medium-large employee groups as well as with individuals. I train on computer skills. I also train on a variety of professional development topics like communication skills, business writing and leadership development. Recently, I have started coaching middle managers looking to move up in their organizations.

I ...
Reviews
I didn?t know that much about Excel and I was very nervous about an interview. She made me feel more comfortable and she was also available to help me on a Sunday afternoon on a short notice!
- Serena L. from Chicago, IL
Ruth provided me with the opportunity to pick the topics I thought would be most useful. She covered various formatting functions with me that I will be able to implement immediately.
- Renee S. from Deerfield, IL
Ruth gets results! I was struggling with the presentation demands and major anxiety 4 months into my new role and reached out to Ruth here in a panic. Our work together has already yielded results and I?m looking forward to more sessions, a boost in my confidence and mastering my new role!
- Pramila D. from Chicago, IL
Ruth is a great tutor. She was very helpful getting me acquainted with some of the software I will be using in my new job. She listened well to my concerns and is very positive and encouraging.
- Irv G. from Chicago, IL
The short time spent with Ruth gave me the tools to get through my first presentation. I received many compliments. However, I know I need more training. Thanks Ruth.
- Katherine D. from Chicago, IL
Ruth is a good communication coach. She had accomplished her goals in helping me overcome my fear of communication. During the course of our sessions, she had identified ways of improvements that will help me be a better speaker. She has successfully helped me cope with my fears, and by speaking and interacting with Ruth, the comfort level I sensed through our conversations, gave me the confidence to communicate wherever and with anyone. Along and during the sessions, we had identified the need to expand in the areas of vocabulary and grammar, as well as reading and listening to enhance communication skills. We have worked to achieve them. Ruth is reliable, thoughtful and nurturing. You can always count on Ruth to be there for you!
- Grace H. from Barrington, IL
I knew nothing about Excel when we first started but she took me through it at a consistent pace and I had a good foundation in no time. Highly recommend.
- Andrew S. from Wilmette, IL
Ruth is great to worth with, she is very knowledgeable and communicated very well and is more than willing to go the extra mile.
- Gary H. from Batavia, IL
Ruth explained what I need to understand in Microsoft Excel and is willing to help look at work scenarios, so I can apply what I have learned. Ruth spent the time I required explaining the applications. Ruth continues to be patient and help me understand. Ruth spent every lesson being patient and willing to help use the the time to help me understand how I can use what was being taught to me for my daily job. Ruth always acted very professional and was willing to help me understand.
- Scott E. from Schaumburg, IL
Ruth was very helpful. I brought in a short list of what I wanted to focus on and we were able to work through a majority of it during the first session. We each took a couple things away from the session and will be meeting again in two weeks. Very helpful and friendly.
- Cathy M. from Sugar Grove, IL
Search More Tutors in the University of Illinois Area