Miesha W. - Versatile Math, Science, and English tutor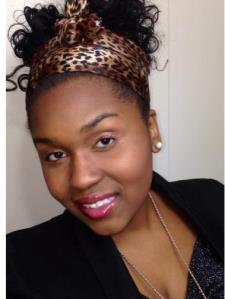 $65 / hr
Ann Arbor, MI
10 miles Travel Radius

In-person + Online
With my coaching and development services, your students will reach their optimal level of achievement. They will be equipped with the confidence and capability to tackle difficult academic and personal challenges.

Although a graduate of the University of Michigan?s School of Engineering, my extracurricular college activities included working with students who have been academically ill-prepared. This fostered in me a passion and desire to help strengthen students? math, science, and ACT ach...
Reviews
My daughter and I had a great experience with her tutor. My daughter's tutor is very smart, kind and patient. She was also accommodating to her busy schedule. We will highly recommend her tutor Miesha W. to someone in search for a intelligent tutor. Thank you.
- Rochelle N. from Calumet Park, IL
I recommend Ms. W. to any student. She is patient, kind, compassionate and comes a timely manner. She goes the extra mile and contacts the student's elementary school and she also stays in close communication with the parents. Hurrah, for tutors like Miesha W.!!! She is a lifesaver!!
- Sandra H. from Matteson, IL
Miesha is an awesome tutor. I have noticed a great difference in my daughter's grades since Miesha has been in her life. What once was a vast dislike towards school has become a pure enjoyment.. Miesha's patience and love for what she does makes tutoring exciting... Thanks Miesha!
- Joyce J. from Lansing, IL
Meisha is a great tutor! She is very professional and she was able to increase my knowledge on the subject matter by applying relatable techniques that improved my understanding. I enjoyed working with Miesha and I will continue to use her in the future.
- Allison S. from Olympia Fields, IL
Search More Tutors in the University of Illinois Area