Carter A. - Effective on-line tutor in computers and computer programming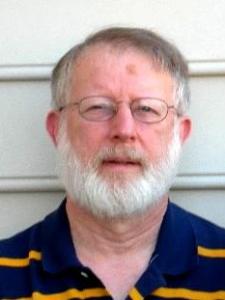 $60 / hr
Beltsville, MD
30 miles Travel Radius

Online
In my professional career as a software developer, I formally trained many adults and mentored younger people who worked for me. I am well informed about software design with a detailed knowledge of algorithms, data structures, object-oriented software development, relational databases and other topics. Java, C++, C and SQL are among the computer languages I have mastered.

My objective is to help each learner master the subject, but also to help them become more effective learners on their...
Reviews
Great tutor, he really know the subject matter. He is very methodical helps you understand the problem and how to break it down to smaller pieces before coding.
- Marian R. from Lawrenceville, NJ
He is very knowledgeable and loves helping people. He helped me step by step with programming and explained everything that was going on. He also asked questions to ensure I was understanding. Very patient and teaches well. I wish he was my teacher for all my classes.
- Kritsia F. from Tampa, FL
Carter is an excellent tutor. He can know writing the codes extremely quickly, and he has knowledge about C++ and can teach how the student writes the codes step by step. He is so friendly. If I could give him more than five stars, I would do. I will recommend him for my friends, and I would like to take another lesson with him when I need.
- Zainab A. from Odenton, MD
Carter helped me understand concepts with Abstract Data types using Java. I have used several tutors over the years to help understand some programming concepts and Carter has been by far the BEST of them all. I Highly reccomend Carter to anybody who is looking for help with computer science concepts!
- Ryan S. from Saint Paul, MN
I needed to get 3 assignments completed in java. Carter was very knowledgeable and patient with me as we worked together. He taught me to use the compiler Eclipse and we worked on syntax and placement. He also taught me rules of java and how to make my programs efficient, told me where and how I could cut down on repeat commands and make the program more concise. I would highly recommend his services.
- Amber D. from Santa Fe, NM
He was able to explain everything in a manner that easy to understand. Also, he gave me some great examples of how to continue leaning the Java concept covered.
- Cesar S. from Bronxville, NY
I learned about making classes, how to work with pointers and worked on proper variable naming techniques. Carter explained things very well step by step so I understood properly.
- Brittany G. from Escondido, CA
he helped me how to write a Database program in c++. he helped me to understand how to start constructing the program. he was really kind and patient throughout the session.thank you
- Alhanouf A. from Pittsburgh, PA
I really enjoyed my tutoring session with Carter! He was able to help me with my homework without even looking at the assignment guidelines because he is a master programmer. I appreciated that he explained the concepts thoroughly before diving into the details of my code. We went through line by line and he explained what worked well, what wouldn't work, and what would be better practice which was particularly valuable. He has a gift for teaching and an amazing knack for knowing exactly why a student is struggling and targeting that area. I particularly enjoyed speaking with someone who experienced the birth of the field of computer science and the rise of the personal computer.
- Katie R. from Salt Lake City, UT
Carter is a skilled software developer with a mastery in his craft. He is very good at teaching and transferring knowledge from one topic that is highly technical.
- Vinh N. from Westminster, CO
Carter did not need to look at the homework. Just a general idea of what I needed to do and we were able to get something working before the end of our session. The downside is that if you're doing a Programming assignment then you will need to pay for more than one hour to get a lot done. Overall great teacher and very knowledgeable in Java.
- Chris M. from Reno, NV
Carter was very helpful in showing me a few steps in excel. This was a great benefit for me due to time constraint. Will definitely use him in the future. Thank you.
- NICOLE C. from Melbourne, FL
Today was our first session and we started at the perfect pace with CONCEPTS as opposed to jumping into Java without any foundation. He is fun to talk to because he has years of experience and expertise. Thanks, Carter!
- Tony C. from San Diego, CA
Many years of experience teaching professionals and can pass that knowledge on to students. Very patient and extended tutoring session beyond scheduled time when needed to finish the lesson. Passed on may tips beyond the coursework itself.
- Chris E. from Union, KY
The session with Carter was great. He helped me understand what the concept is, and was really kind and patient throughout the session. I highly recommend him because he knows what he is doing.
- Anas W. from Chicago, IL
Carter helped to assist my project and explain clearly, we went to code project line by line and he explained and suggest which is a right way to implement in a real world.He helped me find a bugs in my program which is safe my life and got some sleep.
- rattikarn d. from Foxboro, MA
Carter helped a great deal! He taught me a few SQL tricks I can use in my business. Thanks Carter! Kind Regards, Mason
- Mason F. from Garden City, ID
He was knowledgeabe and answered all my questions . He helped me pickup new items that I should study to complete my program
- Kevin M. from Williamsburg, VA
Carter is very helpful in understanding the many aspects of programming, using a search engine, importing information to the IDE, and the limitations of a system being used.
- Paul C. from Carlsbad, CA
Carter taught me how to create and use a class in java, also how to create an object array. He also taught me how to name variables and write easy to read code which really helped me navigate and find where problems are occurring.
- Jason N. from Flowery Branch, GA
Search More Tutors in the University of Illinois Area