Christopher D. - Programmer, Mathematician, Musician, and Educator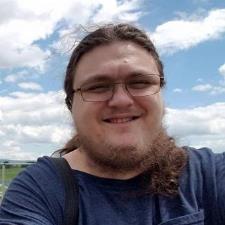 $48 / hr
Washington, DC
10 miles Travel Radius

In-person + Online
I have been a professional tutor on Wyzant since fall 2012, and a teacher at Cyberninjaz since summer 2015. Prior to that, I had years of experience teaching both formally and informally my friends, classmates, and even a high school AP Computer Science class for a few months. During this time I have tutored countless students and peers of all ages, with many different goals, learning styles, and personalities. It has been an incredibly rewarding experience (and it has definitely kept me busy...
Reviews
I have tried many tutors for my son who is a freshman in different platforms but we are glad that we found Chris through Wyzant.He is such an excellent and knowledgeable, patient and friendly tutor, he explains the concepts very well irrespective of any programming language.He helped my son understand his more harder school assignments in JavaScript.And he is also flexible in scheduling the class.
- Srividya A. from Cupertino, CA
Christopher works well with high schoolers. My son seemed to actually enjoy studying for geometry. His grades are improving as a result. Thank you, Chris!
- Sarah B. from College Park, MD
Christopher is highly knowledgeable and relates information very understandablely. He was a perfect fit for me, we had a great time working together. He was available when I needed him.
- Nate D. from Washington, DC
I highly recommend Christopher as he is an excellent teacher with a passion for teaching. He is flexible and tailor?s lessons according to the needs of a student. He ensures that a student achieves profound understanding of the material rather than accepting it as a fact. He is well versed in Java and my son is planning to get help from him in Calculus also. He will always be our go-to teacher if we need help in any subject that he teaches. An outstanding teacher!
- Sada M. from Herndon, VA
Chris is exceptionally prepared in every aspect of programming. He is a Master of java and really helps you understand topics that you have had troubles on. I have yet to have an assignment or topic that chris does not know or cannot do. Great tutor. Highly reccommend
- Conor H. from Washington, DC
Christopher is a brilliant and very patient tutor who takes time to explain lessons in the most simplistic and systematic manner. He?s got extensive knowledge of math and offers me varied strategies and alternate ways to solve problems. He is a superb praxis math core tutor who genuinely cares that I understand lessons more deeply. He is just so kind to accommodate me with more time and sessions even with short notices.
- Mary G. from Washington, DC
Chris has already been invaluable to me as a tutor this year. His understanding of Java is very strong. He was not only able to help me better understand solutions to problems, but also able to show me what good code looks like. I've had poor instructors before and Chris isn't one of them. I'll be sticking with him exclusively moving forward.
- Traveris P. from Herndon, VA
I am more than proud to write this review for Chris as your next Teacher. I highly recommend Chris as a tutor for computer lessons. When Chris was a private tutor, he was tutor to my both children and their computer skill improved dramatically.
- Majid A. from Potomac, MD
He was very patient, kind and relaxed while explaining the multiple steps in freeing up computer space on desk top and other rudimentary things that I as a novice had no idea to do.
- Cris P. from Washington, DC
He explained math in a fun and easy way to understand. AP calculus BC is an advance class, but he is a master. Chris made himself available even with his very busy schedule, he tutor my son via skype in a late night. Even he is not familiar with AP physic, but still gave his best shot to prepare Stanley for his test. Highly recommend.
- Kim N. from Burke, VA
Christopher is a great tutor and very knowledgeable. He is a programming expert. He helped me learn (HTML, CSS, JAVA Script and PHP ). He makes sure that you understand every single detail. He is very easygoing and nice to work with. I highly recommend him.
- Wed K. from Falls Church, VA
Worked on a quick review for SAT Subject Test Math II. Chris is a great tutor always helpful and easy to work with. I have also used him for prep on the AP Computer Science exam.
- William S. from Silver Spring, MD
Very helpful and thorough so you understand the concept. During our session I progressed and gained confidence. He has a very good understanding of calculus so his method of teaching is very clear and easy to understand. Great tutor!
- Heather D. from Alexandria, VA
Christopher was very detailed, patient and very knowledgeable. I did not in anyway got the impression that he was making me feel bad as someone new to the Java programming language. Whatever level you are at he will make an assessment based on his interactions with you and work with you from that level. I would recommend Christopher to anyone regardless of your level especially if you are in the Information Technology or Computer Science field and would recommend him if you need help with Maths.
- Noel W. from Vienna, VA
Chris helped put together a study plan with multiple practice examples. He is teaching me everything from basic material to complex problems. He is communicates well and answers my questions in timely fashion. NO complaints at all!
- Jay M. from Burtonsville, MD
He knew everything there was to know about my assignment and could tackle it from many different angles. Extremely knowledgeable about mathematics that it was very impressive.
- Jake T. from Washington, DC
My money is well spent. He provides real value added lessons. He is both knowledgeable and patient. I am extremely happy with the input and my progress. Thanks.
- John P. from Bethesda, MD
He is a very patient and knowledgable person. I really like his excitement to make me excellent at Java ptograming. He is excellent in programming. He taught me both the basics of Java and advanced level. He helped me understand and solve my assignments.
- ASSEFA M. from Alexandria, VA
He told me up front that he might not have the exact skills for what I was working on but he'd work with me to get through what I needed to do. Everything went great and I highly recommend him.
- Mark J. from Burke, VA
Christopher is indeed one of the top tutors on WyzAnt. I am so grateful to work with him and can't say enough about his deep knowledge in Math and Java. Everything I have asked, he handles with ease. Great to work with, very good communicator and will continue to learn from him as much as I can. "thanks!!!?
- Ryan H. from Rockville, MD
Search More Tutors in the University of Illinois Area