D. J. H. - Photoshop, Lightroom, and Photography Tutor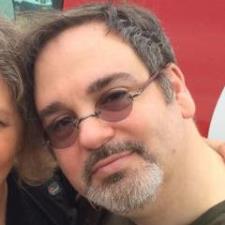 $50 / hr
Fresh Meadows, NY
40 miles Travel Radius

In-person + Online
I have been working in digital media and the arts since 1989, Photoshop since 1990, and Lightroom since 2006 (when it was in beta), and photography since 2005. My work has always comprised a balance of artistic and technical skills. Throughout my career, I have been responsible for bridging the gap between the two for the benefit of clients and associates; I can translate freely between the languages of both sides.

I can help you move from point-and-shoot to taking more creative and exacti...
Reviews
Each lesson we cover so many topics. He is happy to bounce around and meet you where you're at. I loved reviewing my photos with him and hearing how he would have done it differently. And after introducing me to LightRoom, he would review my edits and suggest options. Great long distance tutor.
- Jennifer W. from Olympia, WA
D.J.H. thoroughly answered not only all my Lightroom but also system operating questions and resolved all my issues. I only wish I contacted him sooner!
- Kate V. from Newport Beach, CA
We went through some basics which I needed to know. It was helpful. Thanks, d.j. I will need to learn a lot more and may contact d.j. as the need arises.
- Barbara R. from New York, NY
Learned so much in one session, linking Photoshop and Lightroom, organizing photos and how to use some tools. Made sure I understood how the sequence went. So easy to communicate with and picks up where your thought process is. All around wonderful experience! Thanks, DJ!
- Judy O. from Tully, NY
DJ is a pro across the adobe platform. He adjusts his teaching style to the student to get the most out the student. He has been effective helping my son learn drawing photoshop and animator. I highly recommend him
- Lenore K. from New York, NY
DJ was very pleasant to work with. I had to transfer some images from LIghtroom onto a flash drive and was not sure how to do this. He was extremely knowledgeable and very patient. The transfer went through seamlessly.
- Alice S. from Bronx, NY
He introduced me to more stuff about photoshop and illustrator. It was very helpful. His knowledge is great and he is extremely helpful and patience. Thank you one more time.
- Inda B. from Westbury, NY
Had a great first session with DJ who took me back to LR basics, and helped undo some not-so-good things someone else had taught me previously. Very knowledgeable, great teaching style, flexible, and fun. Thanks DJ!
- Fiona N. from Hastings On Hudson, NY
DJ was amazing with helping my son with photoshop! He is knowledgable and so patient and helped my son to understand what he was doing. I will definitely be using him throughout his entire semester in his media class. He great with teenagers!!!!
- Lisa F. from Jupiter, FL
I really feel like my knowledge of Lightroom has improved significantly. In just under 4 hours I am able to make edits to my photos and and use semi-advanced features like adjustment brushes. I turned photos I thought would never be much of anything into really cool pictures.
- Dawn C. from Wilsonville, OR
As always, D.J. was outstanding. He helped me alter a photo. He was very patient, and I learned a lot from him. It is a pleasure to work with him!
- Mark S. from New Albany, IN
DJ was great - totally adjusted his teachings to my needs. Understood my goals were not to be a professional and tailored his lessons. He even went to the store for me when I needed some new equipment before a trip. Highly recommended.
- Debbie R. from Irvington, NY
DJ is extremely knowledgeable, patient and personable. He spent several hours going over a long list of questions with me, explaining everything in detail, and he was even able to retrieve a large number lightroom folders which I thought had been completely lost and which would have taken me several days to restore. I give him six stars, at least!
- Katrin S. from New York, NY
D.J. helped me with migrating my photos from iPhoto/Photos to Lightroom. He listened, was open for my own ideas and comments, and was very knowledgeable about the topic. He didn't waste any time on unnecessary stuff. I will use him again.
- Maria E. from Auburndale, MA
It?s really knowledgeable and very helpful.Really knew how to start getting me directed in the right direction. Seem to have excellent knowledge of both photography and also the Mac computer.
- Andrew B. from Scarsdale, NY
DJ is such a great tutor. He responds to all my calls and appointment requests promptly and even gets right back to me when sessions are over if I have ANY questions. He is so knowledgeable in anything Adobe, Art and Photography, which is great because I am an art teacher and am teaching computer related classes which are new to me. He is ever so patient in answering any questions, even when we've been over them several times. I couldn't be happier!
- Kim B. from Seaford, NY
We started on getting my catalogues combined and brought in extraneous photos from various locations onto my LR catalogue. We went over importing and exporting photos and the basics of bookmaking. On my own I will work to better organize my photos and when DJ comes next we'll go over editing and creating another hard drive back-up.
- Martha H. from New York, NY
Best teacher ever. Is patient, has a great personality and makes sure you understand eveything. I would highly reccomend him!
- Daniel L. from Fort Lee, NJ
Understood the direction I wanted the class to take. Was able to answer my questions and teach me the basics to photoshop. Thanks so much for a great lesson. Very helpful!
- Ester T. from Flushing, NY
Very professional, had answers for all my questions and went above and beyond to resolve my problems. Covered many areas in Illustrator and I will definitely be using him more in the future.
- Chris B. from Haines City, FL
Search More Tutors in the University of Illinois Area