Cynthia M. - Professor Cindy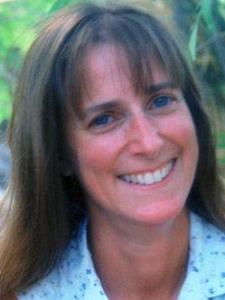 $45 / hr
Bealeton, VA
25 miles Travel Radius

In-person + Online
I can help you learn biology and math. My teaching experience has mostly been at the college level teaching at 2 year, 4 year and post graduate institutions. I have also been a substitute teacher in high school and elementary schools as well as home schooled children with special needs or who were suspended.

My focus in biology is ecology, entomology and evolution; however, I also have a strong background in mathematics.

My teaching style can include lecture; however, I prefer to enga...
Reviews
Cynthia was excellent. I highly recommend her services to anyone looking for a tutor who is knowledgeable of the process of scientific writing. I will be seeking her services again very soon.
- Saede S. from Irvine, CA
Cynthia knows how to guide a student and keep them focused on topic. My kids came away from their first session with a better plan for their science homework. I appreciate her quietly focused approach to teaching them.
- Paula H. from Nokesville, VA
Cynthia has been tutoring my daughter in College Algebra for a few sessions now, and I couldn't be more impressed! She has been patient and flexible, and takes great care to combine just the right amount of instruction and support. I highly recommend!
- Cindi C. from Fredericksburg, VA
She is a very good and patient person. She really makes sure that my child is comfortable and understands the material. And she always let me know that we are a team.
- Fredricka J. from Woodbridge, VA
My son is struggling with Trig. Cynthia was very understanding, helpful, and kind. I really like how she wanted us to connect her with the classroom teacher so that they could work in tandem. My son is still struggling, but rather than being in a state of despair, he is working his way toward hopeful.
- LAURA D. from Fredericksburg, VA
Cynthia is helping my daughter prep for her SOL test that she needs in order to graduate. My daughter definitely is feeling more confident about passing this exam.
- TIFFANI D. from Warrenton, VA
Cynthia is wonderful with our daughter. She is so positive and believes in building confidence. She is also incredibly adaptable to our needs and schedule. she is very knowledgeable but know how to convey the material in a way that makes sense for the student. She really invests in her student.
- Val K. from Bristow, VA
Search More Tutors in the University of Illinois Area